How does the flight work?
A step-by-step guide
1) INTRODUCTIONS AND KITTING OUT
Check in is at our office in the centre of San Vigilio di Marebbe (NOT the zipline take-off point at the top; you don't want to feel lonely). Here you will be equipped with harness and helmet, ready to fly. Check-in time is 15 minutes before your booked flight time.
You will be able to rent a GoPro with selfie stickto capture unforgettable photos and videos of your flight.
We'll take you to the start of the Zipline with our legendary Defender. We will reach the take-off station in about 15-20 minutes.
Before flying on the Zipline, we will brief you with essential safety instructions. Then you'll be ready to completely enjoy your flight!
Depart from the first platform. WOOHOOOH!!
You will ride down 8 Zipline sections in total. Every rider will fly independently, but the group will rejoin on each of the 9 platform usually with squeals of excitement and delight!
You' will be back at our base approximately 1 hour and 30 minutes after leaving. The duration depends on the number of riders: the more numerous your group, higher the waiting time on the platforms.
After landing on the last platform, enjoy a short (5-minute) walk in the paths of San Vigilio to return to our base, where you will leave your harness and helmet.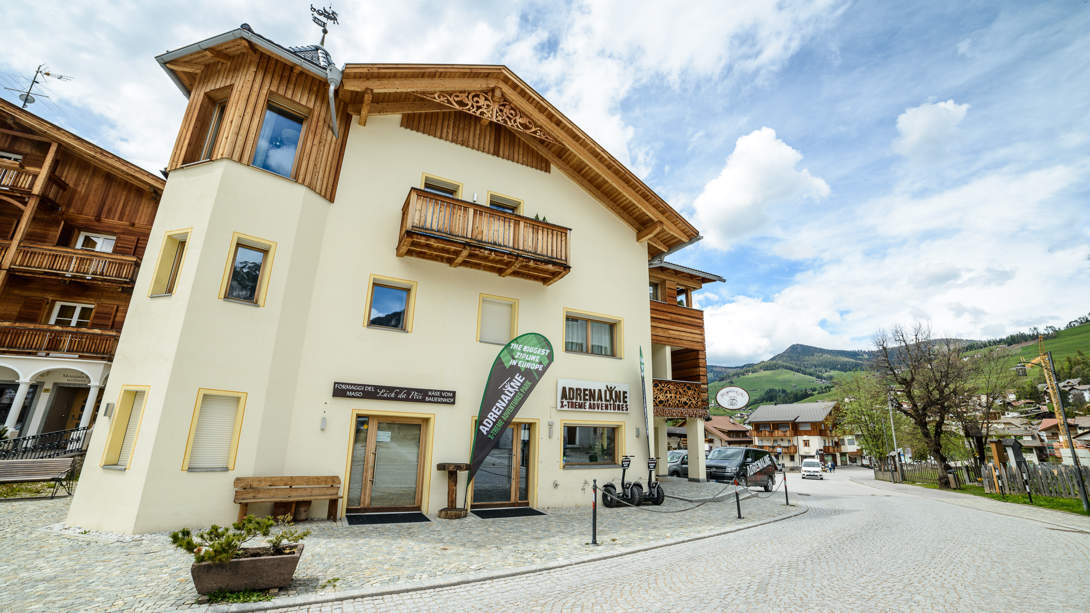 8) A FOND MEMORY AND SEE YOU SOON!
Before the goodbyes, at our base you can purchase a souvenir photo of your unforgettable zipline ride. You can take home a high resolution print to remember your experience by. Find out all the info here.